Appliances We Service
Professional service and repair of household appliances in available in your city.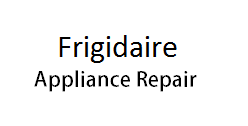 For service and reliable repair of Frigidaire appliances, call Appliance Service YYC today at
403-879-0967 or Book an appointment online
Call our Frigidaire help line at 403-879-0967.
Why not listen to what our previous clients have to say about our services?
Listen to our Customer Reviews by clicking here!
We take immense pride in our reputation for first class Frigidaire dishwasher and other home appliance repair services.
Appliance Service YYC fully trained technicians always arrive with a friendly, professional attitude and a desire to complete their repair to your total satisfaction. We keep all our repair vehicles fully stocked with practically all the spare parts we need to get your Frigidaire dishwasher or other appliance working again in the shortest possible time.
We keep our prices competitive and affordable by trying to carry out all repairs in just one visit. But though we'll fix your appliance fast, we also make sure our repairs are reliable and long lasting, using only genuine replacement parts wherever we can.
We have repair vans and teams of technicians dedicated to covering appliance repairs in all the towns of Calgary and area.
This means our Appliance Service YYC technicians can get to you fast, even offering same day service if this suits you best. Otherwise, you can schedule a Frigidaire dishwasher or other appliance repair at a time that suits you best, even in the evenings, on the weekends or during holidays if you find it difficult to take time away from your work.
We work with all the major brands and models of household appliances besides Frigidaire.
So for all your home appliance repairs, from Frigidaire Elite dishwashers to other brands of oven, stove, washer, dryer, air conditioner, freezer, refrigerator, range, and more, contact Appliance Service YYC today on 403-879-0967 or book a repair visit online.