Get trusted, warrantied, and affordable Whirlpool fridge repair in Calgary today!
Don't delay! Call 403-255-9647 now for your free quote!
A home needs to function like a well oiled machine. However, when something as critical as the refrigerator is down, it can really throw a wrench in to your daily activities and plans. Do not let a broken fridge interfere with your quality of life! Ensure that you have a reliable and well equipped kitchen appliance repair company at your disposal when the need arises by contacting Appliance Service YYC in Calgary!
Appliance Service YYC hires only well trained and skilled technicians to make sure your services and repairs are done promptly and right. Do not risk going to a sub-par repair company that will perform temporary repairs on your Whirlpool fridge.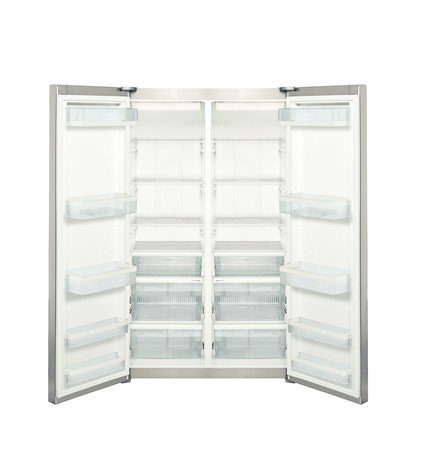 We service ALL Whirlpool fridge models, including:
Bottom Freezer
Top Freezer
French Door
Side-by-Side
All fridges, no matter what the make or model is, can have problems or malfunctions. In the case of Whirlpool fridges, many of these problems are completely repairable by Appliance Service YYC in Calgary. Some of these issues may include:
Dirty condenser coils causing issues.
Fridge light is off.
The evaporator fan stops working.
The ice maker stops making ice.
The freezer is too cold and might freeze over.
Fridge is not keeping food at a cold enough temperature.
The Appliance Service YYC Promise
Receiving your free quote on your Whirlpool fridge repair is made easy, simply call 403-255-9647.
But when dealing with any new company, especially one that handles such a vital part of your everyday life, how can you be sure that they will deliver great service and repairs?
The only way to know if a company is proud of the work they put out is to make sure they have a warranty on their repairs! Here at Appliance Service YYC, we employ highly trained individuals who get it right the first time. However, sometimes things happen that are out of our control. Our service warranty will leave you at peace knowing that Appliance Service YYC will be there every step of the way, ensuring that you have received the best services on your appliance repairs in Calgary.
Appliance Service YYC is proud to serve Calgary and the following areas:
Strathmore
Okotoks
Delacour
Turner Valley
Bragg Creek
Foothills
De Winton
Priddis
Redwood Meadows
Bearspaw
Aldersyde
Langdon
Conrich
Chestermere
Balzac
Cochrane and more!
Make sure you have a trusted and reliable kitchen appliance repair company! Call 403-255-9647 today for inquiries or book online!