Appliances We Service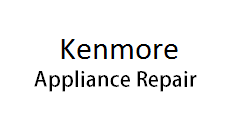 For service and reliable repair of Kenmore appliances, call Appliance Service YYC today at
403-879-0967 or Book an appointment online
Call our Kenmore help line at 403-879-0967.
Appliance Repair Services in Calgary, Airdrie, Okotoks, High River, Strathmore and areas.
Our experienced appliance repair technicians will take care of all your appliance repair needs quickly and affordably.
For quick and affordable repairs on your KitchenAid dishwasher, call Appliance Service YYC today at 403-879-0967 or Book An Appointment Online
Why choose Appliance Service YYC?
Skilled and Experienced Appliance Repair Technicians
Appliance Service YYC ensures that all their technicians are highly skilled. Not just that, Appliance Service YYC makes sure that each technician is trained properly so that they can identify the problem quickly and get your appliance back up and running before you know it. The results speak for themselves. That is the Appliance Service YYC advantage!
Simple and Hassle-Free Appliance Repair
Appliance Service YYC guarantees satisfaction with every single repair we do. The Appliance Service YYC vans are always stocked with all the common genuine replacement parts from all the major brands for all the different appliances. This help ensures that we can get your appliance fixed on our first (and only) visit. Thus, getting your appliance working correctly again, and reducing the stress and hassle in your life! Request an Appliance Repair Appointment today.
Kenmore Elite Dishwasher Repair
The Kenmore Elite dishwashers is one of the top selling dishwasher models in North America. The Kenmore Elite dishwasher provides many advanced features at a very affordable price. There is the 360-degree PowerWash technology which features a spray arm that soak and blast dishes from all different angles to ensure that they are sparkling clean. SmartWash technology in the Kenmore Elite washers automatically adjusts water temperature and pressure to deliver the right amount of water to ensure the best cleaning result while using a minimal amount of energy. Using a sophisticated stainless steel interior and a quiet motor, Kenmore claims that their dishwasher will only emit 45 decibels of sound, allowing you to talk on the phone while not having a noisy background. There are times when these dishwashers malfunction, and they need to receive some service. Call Appliance Service YYC today to ensure your Kenmore Elite dishwasher is treated properly so it can run strong again.
Kenmore Dishwasher Service And Repairs in Calgary, Okotoks, Airdrie, Strathmore, High River, Chestermere and area!
If you live in the Calgary area, Appliance Service YYC repair technicians are always in the neighborhood. Kenmore dishwasher services, we will arrive on site soon after you call and get right to fixing your Kenmore dishwasher using our well-stocked service vans full of the most common Kenmore dishwasher repair parts.
Call Appliance Service YYC repair today if you live in any of our Kenmore dishwasher service & repair Calgary service regions.
Book an appointment with a Kenmore technician:
403-879-0967
Call Appliance Service YYC now for your free estimate or request an appointment online! Check for same-day service.