Appliances We Service
Licensed service and repair of household appliances in available in your city.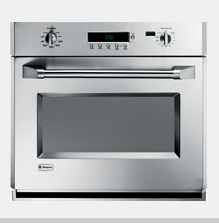 Ovens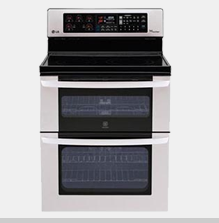 Stoves
24/7 Appliance Repair Services in Okotoks
We work around your schedule and are always available to schedule your appointment at a time that is convenient for you – without necessarily taking time away from work.
For quick and reliable appliance repairs in Okotoks, call Appliance Service YYC today at 403-879-0967 or Book an appointment online
Serving the Okotoks Area
Serving all areas in your city and surrounding neighborhoods
Why choose Appliance Service YYC?
We'll Repair your Appliances in an timely manner!
We have strategically located technicians on call near you in Okotoks and elsewhere in the Calgary. No matter which of your appliances isn't performing as you wish – be it your washer, dishwasher, dryer, oven, stove, or more – we can be there with our fully stocked repair vehicle within a matter of hours and have your appliances up and running again in no time at all. Schedule your repair visit for evenings, holidays or weekends if you prefer – we will book our services around your working day.
Professional, Fully Trained Technicians
We train all our Appliance Service YYC technicians to make competent, effective, reliable repairs the first time around. Our professional personnel are polite, friendly, and very good at what they do. We will fix your appliances to your 100% satisfaction every time we make a repair.
Okotoks Appliance Repair has never been easier!
With our fully-equipped repair vehicles loaded with replacement parts from all the major manufacturers we strive to resolve most appliance malfunctions in just one visit. This saves both you (and us!) time and hassle and means we can keep our prices competitive and always affordable.
Request an Okotoks Appliance Repair Appointment today.
Okotoks Appliance Repair Service
Okotoks Fridge Repairs
Is your fridge too warm and food is getting spoiled? Perhaps your fridge is too cold, and food is freezing. Condensation, sweating and dripping pools of water can also happen and we've seen it all – and more! Our repair vehicles are fully stocked, and our personnel are highly skilled! Call Appliance Service YYC today for fast and effective fridge repairs in Okotoks. Appliance Service YYC technicians are in the Okotoks neighbourhood at all times for all your fridge repair needs.
Okotoks Washer Repair
Is your washing machine overflowing with bubbles? Perhaps it has it stopped working completely? Our Appliance Service YYC technicians in Okotoks know diagnostic tricks and come prepared with all the spare parts in their repair vehicles, which they most often need to make the repairs on the spot. If your washing machine is giving your problems and you are looking for same day service, call Appliance Service YYC today.
Okotoks Dryer Repair
Is your dryer not turning on? Maybe your clothes are coming out of the dryer still damp? No need to worry! Our technicians at Appliance Service YYC will be able to diagnose the issue with your dryer, and have it back to working order in not time. Our repair vehicles are equipped with the most common parts for dryer repairs, so we will be able to complete the repair in the same day, saving you time and headaches. Call Appliance Service YYC for all your Okotoks dryer repair or service needs.
Okotoks Dishwasher Repair
Has your dishwasher stopped draining? Do the plates still come out dirty? At Appliance Service YYC, we can diagnose the reason your dishwasher has been malfunctioning! We carry spare parts with us that will bring your appliance back to life in no time at all. For reliable Okotoks dishwasher and other appliance repairs, call today and enjoy our same day service.
Okotoks Stove Repair
Is your stove not  heating up or is it carbonizing your food? Don't go hungry – call Appliance Service YYC today and we'll send out one of our skilled Okotoks technicians to perform a same-day stove repair. We bring all the spare parts we possibly need for the most common stove malfunctions. It is very likely that we will be able to resolve your problem in just one visit. Call Appliance Service YYC today to set up your same day Okotoks stove repair appointment.
Okotoks Oven Repair
Is your roast chicken not roasting? Or the cheese on your gooey, movie-night nachos refuses to melt?  Why not call Okotoks Appliance Service YYC repair to send out one of our highly skilled technicians to come and take a look. Our trained team is very familiar with all  main brands of oven and carry hundreds of replacement parts in their repair vehicles ready to be used. Get back to your nachos in no time! – call us today to receive a quote and ask about our same-day Okotoks oven repair service.
We can also provide services such as kitchen mixer repair, which requires you to bring your item in-store to the nearest Okotoks location for repair. We give you a free quote and diagnosis of your problem before our technicians proceed to work on your repair. Household appliances is not where it stops however, we also offer condo appliance repair services in Okotoks and surrounding areas.
Service areas surrounding Okotoks include but are not limited to:
High River
Black Diamond
Turner Valley
Priddis
Aldersyde
If you live in, or around Okotoks and need quick appliance repair services, call Appliance Service YYC at 403-879-0967 or fill out one of our contact forms and one of our professional technicians will contact you for all your repair needs!
Book an appointment with an appliance technician in Okotoks: 403-879-0967
Call Appliance Service YYC now for your free estimate or request an appointment online!