Appliances We Service
Professional service and repair of household appliances in available in your city.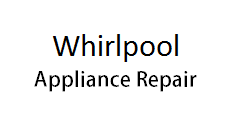 For service and reliable repair of Whirlpool appliances, call Appliance Service YYC today at 403-879-0967 or Book an appointment online
Call our Whirlpool help line at 403-879-0967.
For quick and affordable repairs on your Whirlpool dishwasher in the Calgary area, call Appliance Service YYC today at
403-879-0967 or Book An Appointment Online
Our Appliance Service YYC technicians are available 24/7/365 to get your Whirlpool dishwasher and other faulty home appliances working again right away.
Whirlpool produce some of the most top of the line dishwashers in use in Calgary and for many Canadians the Whirlpool brand name is synonymous with good quality, affordable, durable and effective home appliances.
However, even with the most rigorously manufactured appliances, in the end wear and tear and time take their toll and inevitably at some point your Whirlpool dishwasher is going to need repair.
This is the moment when you should call Appliance Service YYC technicians to get your Whirlpool or the brand of dishwasher up and running effectively again.
Our fully-trained, experienced work crews have many hours experience diagnosing what is going wrong and then repairing Whirlpool and other dishwashers. In our expert hands, and with access to the numerous genuine Whirlpool spare dishwasher parts we carry in all our many repair vehicles, we can probably fix your malfunctioning appliance the same day you call.
We have repair vehicles and qualified, and skilled technicians located in towns throughout the Calgary area so that they are readily accessible to clients in all areas whenever you need appliance repairs.
So for all of your Whirlpool dishwasher, oven, stove, washer, dryer, refrigerator, freezer, microwave, air conditioner and other home appliance repairs, please call Appliance Service YYC today.
You can either schedule an appointment online or phone 403-879-0967 to talk to one of our Appliance Service YYCs' technicians today.
Appliance Service YYC: repairing Whirlpool dishwashers in Calgary, Aidrie, Chestermere, Okotoks, Cochrane, Strathmore, High River and areas.